Logical Adviser is a cutting-edge online platform that empowers and informs readers with different category information. We want everyone to have access to information that improves their worldview.
Our authors, researchers, and subject matter experts methodically create high-quality material. Our material is meant to inform, educate, and entertain. We aim to simplify surfing with a simple UI, powerful search, and intelligent filtering.
We encourage community interaction via quizzes, polls, forums, and comment sections. Your comments help us to improve. Join Logical Adviser for digital inspiration and information.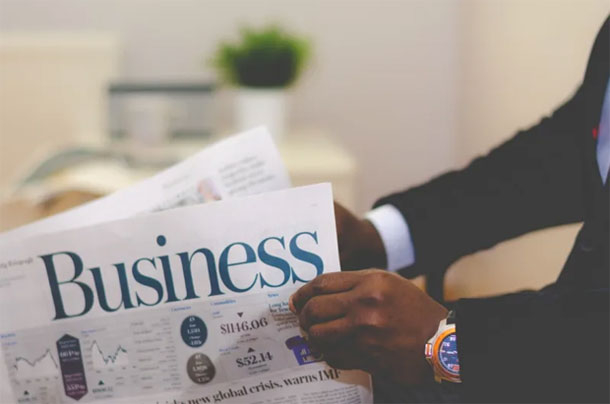 Vision
Logical Adviser empowers readers by providing extensive and diversified knowledge across many disciplines on a reliable and user-friendly platform.
We encourage collaboration, critical thinking, and informed decision-making by creating a lively community based on shared learning.
A straightforward design and advanced functionality allow users to find the information they need simply.
We aim to support fresh ideas and cutting-edge topics by fostering curiosity and lifelong learning.
As a dynamic platform, we evolve and adapt to meet the changing needs and interests of our readers, constantly aiming to make a good impact on society by providing individuals with the knowledge they need to navigate and shape the world around them.
Mission
Logical Adviser's objective is to provide a dependable and user-friendly online platform where people may obtain valuable and diversified knowledge across many areas.
Our content empowers people with information, inspiration, and practical insights to improve their worldviews and decision-making.
The material we provide is researched and fact-checked to ensure correctness, dependability, and currency.
We value user feedback and promote ongoing improvement to exceed reader expectations and become their trusted digital Adviser.
Why Choose Us?
Logical Adviser provides a tailored experience with factual information, community participation, and easy browsing. We're your digital Adviser, helping you learn.
1. Customized Content:-
Logical Adviser provides highly chosen, interest-specific content. Our authors, researchers, and subject matter experts carefully curate various categories to ensure relevant and compelling material. We value your time, so we customize and enrich your browsing experience.
2. Advanced Features with Seamless Usability:-
Logical Adviser offers a smooth, feature-rich user experience. Our easy-to-use design, powerful search, and smart filtering make it easy to browse our vast article library. Our platform helps you access thought-provoking articles, valuable tips, and in-depth analyses.
3. Honesty and Dependability:-
We carefully verify and update our information. Logical Adviser information is reliable due to our extensive research and fact-checking. We attempt to provide accurate, reliable content to help you make informed decisions.
4. Interactive Community:-
Logical Adviser is a thriving network of knowledge-sharing and collaboration enthusiasts. We welcome your input and think collaboration and conversation improve knowledge.
5. Feedback-Driven Improvement:-
Your feedback helps us to improve our site. Your feedback improves Logical Adviser's content, design, and user experience. We monitor website traffic, user behavior, and engagement metrics to improve our service. Our objective is to satisfy and exceed your expectations in finding relevant information.
Who Can Be Benefitted?
Logical Adviser welcomes anyone seeking useful information, knowledge growth, inspiration, or practical insights on a variety of topics.
1. Knowledge Seekers:-
Logical Adviser has a plethora of information on many topics for students, professionals, and curious people. Our extensive information will help you learn and understand.
2. Business People:-
Keep up with industry trends, insights, and analyses. Logical Adviser provides business strategies, technical advances, industry news, and expert advice to help you succeed.
3. Health & Wellness Fans:-
Get accurate health, exercise, nutrition, and well-being information. Logical Adviser helps you live healthier with practical recommendations, professional guidance, and the latest research and trends.
4. Students and Teachers:-
Find instructional tools, study guides, and helpful articles. Logical Adviser has many subjects to help you study for exams or learn more.
5. People Seeking Practical Insights:-
Logical Adviser gives practical advice on anything from financial management and job growth to travel recommendations and home repair.
6. Conversation Participants:-
Participate in quizzes, polls, forums, and comment sections to join a knowledge community. Discuss significant topics on Logical Adviser.